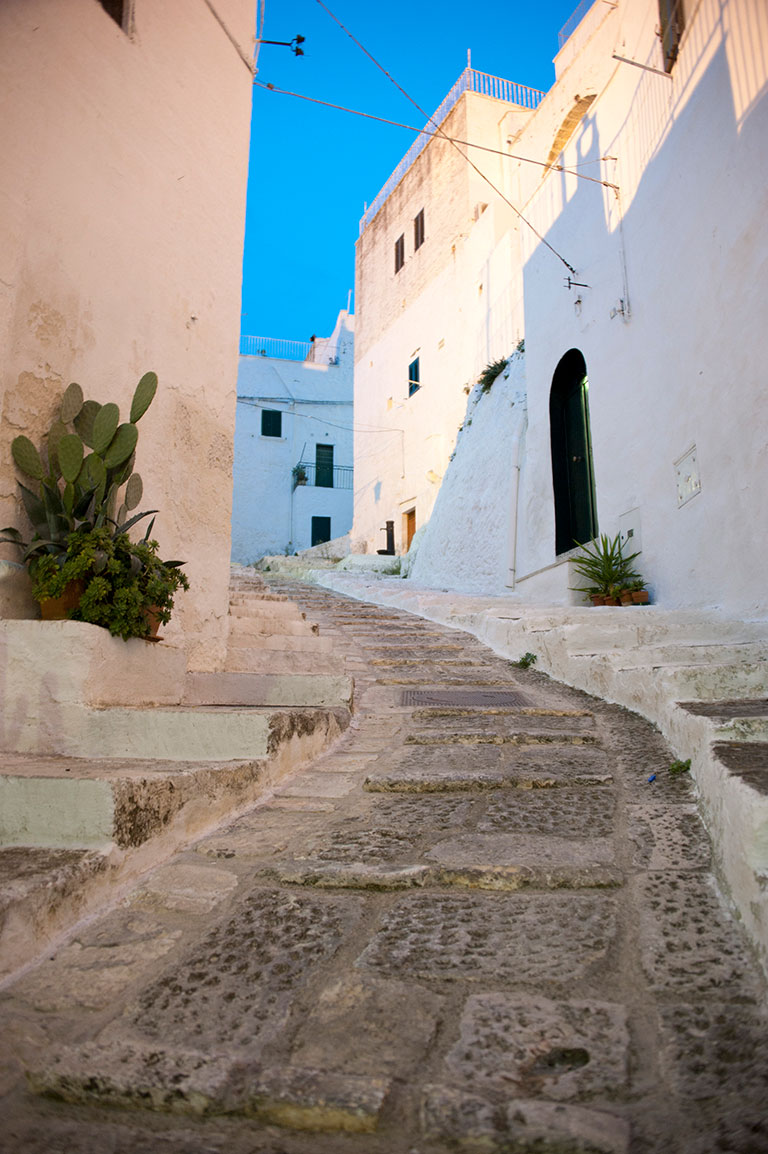 The heel of Italy seems to be tip-toeing into stardom. Some have even gone down the 'Puglia is the new Tuscany' route, which is misleading. What they mean is that you can buy a house with a pool here for what you pay for a broom cupboard near Florence. Indeed, most true Pugliese regard Tuscany as some far-away land, with its own food, its own wine, its own traditions. And Milan?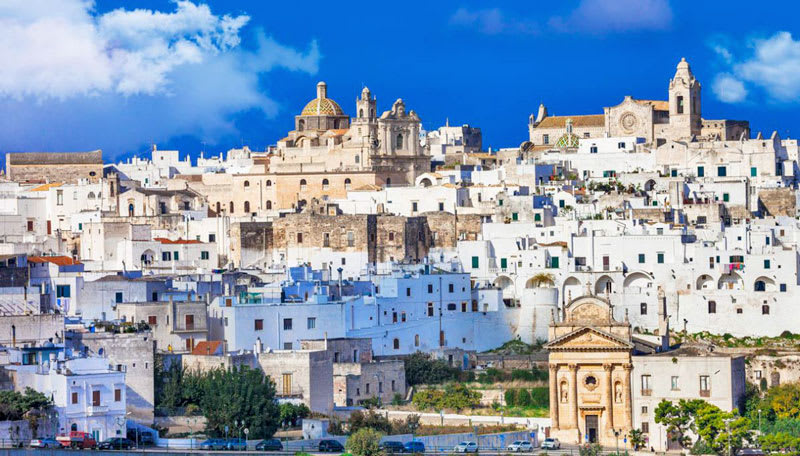 'Italian in name only,' says a bright young thing who works at Borgo Egnazia, about an hour south of Bari. My wife and I are staying here with two other couples. Some of our party have never been to Puglia and I detect a little disappointment. There's a passing comment about how the coast doesn't have much in the way of beaches — correct; that a lot of the countryside is flat — correct, again; that the people seem a touch raw and unsophisticated — well, yes, but that's no bad thing. But after a night out in Ostuni, one of the glorious white towns built on a hill they get it. What clinches it is that our bill for a feast in Osteria del Tempo Perso — a restaurant built into the rock face — comes to no more than £30 a head.  Let's face it, the Roman Catholic Church has taken its fair share of bashing over the years, but Baroque Lecce would be nothing at all if it weren't for the power of the Holy See. In the 17th century, one third of its 13,000 residents were either priests, monks or nuns. With its grand courtyard palaces, exquisite squares, vast amphitheatre (discovered in 1900 and which at one point could seat 15,000 spectators), marble columns, massive clock tower and intriguingly convoluted history, it's no wonder people call it the 'Florence of the south'.Our guide, Simona, takes us first to a closed order convent of 20 Benedictine nuns, who will happily chat away from behind the grilles that separate them from the outside world. 'They are nuns with a true vocation,' says Simona. 'One of them was a high-powered lawyer who decided in her 30s to change her life; another was a teacher.' After four hours in bustling Lecce, we head back to sleepy Borgo Egnazia but with a detour to Masseria Trapana, about 15 minutes outside the city. Here, a brave Australian called Rob Potter-Sanders has spent a fortune turning a dilapidated olive farm into an 11-room masterpiece. It's people like Rob who have raised the bar in Puglia. We have dinner on our last night in Cisternino, as famous for its barbecuing butchers as its 13th century Norman-Swabian tower. We opt for the 'bombette', which involves standing at the butcher's counter and pointing at various parcels of meat filled with mince, ham, cheese and spices. They all look much the same and so we let the signor choose.
And there you have it. Puglia is where you just ask the chef to come up with what he thinks best, knowing that you'll still have euros left for a taxi home. This region might be growing in popularity, but still clings to its tried-and-tested ways.
For more information on the availability of our Ostuni holiday apartments write to us at [email protected] or call us at +393387062685 – + 393491627019
Source: Dailymail
https://res.cloudinary.com/dnac2bjh3/images/v1594800591/visitare-ostuni-la-citta-bianca-vicoli-casa-vacanze-ostuni-palazzo-rodio/visitare-ostuni-la-citta-bianca-vicoli-casa-vacanze-ostuni-palazzo-rodio.jpg
1154
768
Palazzo Rodio
https://www.palazzorodio.it/wp-content/uploads/2019/07/logo-palazzo-rodio-casa-vacanze-ostuni-4.png
Palazzo Rodio
2018-02-17 14:12:06
2019-10-01 16:17:49
European tourists discover Puglia