Francesca Fossati guest at Palazzo Rodio: Journey into the creation of the Haute Couture dress
With the patronage of the Municipality of Ostuni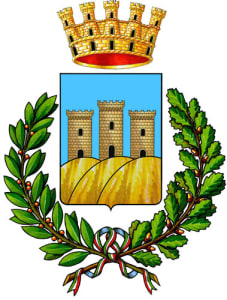 Palazzo Rodio ArtHouse&Holidays 
Opens its doors to the Atelier Alta Moda e Moda Art of Francesca Fossati
28 and 29 August 2019, from 7.30 pm to 10.30 pm Palazzo Rodio [Via Bianchieri 43, 72017 Ostuni]
PREVIEW: August 28th, 6:00 pm
"Fashion is Art, Art of Doing: Journey into the creation of the Alta Moda dress", a journey that will tell about dream creations that talk about a Fashion made of Art, History, Tradition and Territory and of that Made in Italy, which the whole world recognizes and desires.
During the presentation Francesca will demonstrate the ancient and precious technique of Alta Moda embroidery on a loom. This embroidery will present the theme " MemorabilisApulia ", a souvenir project of excellence that draws inspiration from the illuminations that adorn Ostuni during the feast of the patron saint , a project that earned Francesca the presence in the Castromediano Museum in Lecce.
Francesca Fossati, strongly linked to Ostuni has always been committed to the development of activities that promote the "Italian know-how" in the territory so that "The White City" can seek its new and different tourist vocation in the Applied Arts .
Palazzo Rodio ArtHouse & Holidays , born as an accommodation facility of excellence, offers its guests and the Ostuni community a model of vacation, relaxation, culture and art through research and the presentation of excellence of the Apulian territory.
The Ostuni Palazzo Rodio holiday home is in the historic center of the white city. It has a private parking and all the apartments are equipped with the most modern comforts.
Do you want to visit Ostuni?
The holiday apartment Ostuni Palazzo Rodio is located in the center of Ostuni. It has apartments for groups of people from 2 up to 16 people. The apartments are equipped with the most modern comforts, such as bathroom and kitchen.